We're Getting Mutants in the MCU - The Loop
Play Sound
IGI Databank: IGI 2 > Campaign 1 Russia > Mission 5: Ambush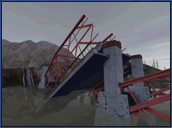 Briefing
Objectives
Destroy the APC using the rocker launcher found in the convoy
Pick up the EMP chips from the trucks in the convoy
Await the helicopter for evacuation
Walkthrough
Objective 1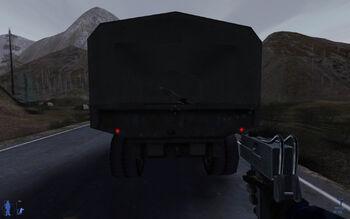 You need to destroy the APC as soon as possible
Run towards the convoy, dropping to a walk as you approach, then a crouch.
Move behind the guard on the south-western edge of the convoy, and stab him.
Next draw your handgun, and shoot the guard directly to your right, then the guard on the opposite side of the truck.
Head round the back of the last truck, shoot the guard in the bushes and the one at the front of the convoy.
Draw your primary weapon, quickly kill the guard on the hill, then drop flat to the ground.
Shoot the last guard from under the truck, then grab the rocket launcher in the back of the middle truck.
Use this to destroy the APC before it drops off any reinforcements.
Objective 2
Pick the lock on the back of the secure truck and grab the chips
Move to the extraction point northeast of the main compound on the hill.
Objective 3
Stay well out of sight until Quest arrives with the helicopter, then get in. And...
---
[ M I S S I O N   C O M P L E T E ]
---