We're Getting Mutants in the MCU - The Loop
Play Sound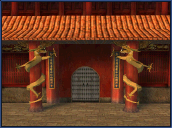 Briefing
Objectives
Neutralise enemy snipers
Gain access to main gatehouse
Disable security cameras
Re-align satellite dish
Gain access to main temple building
Walkthrough
Objective 1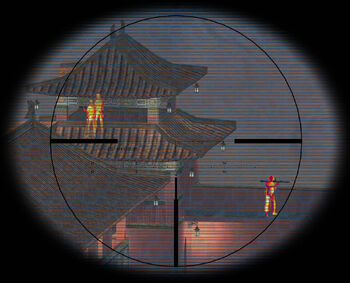 Stay in the hills and shoot from places where you cannot be seen.
Firstly, shoot the guard on the far wall.
Next, shoot the two snipers in the nearest tower.
Move left so that the front gatehouse guards are visible using the thermal Imaging.
Kill the nearest sniper on the gatehouse, followed quickly by the other two.
You can then kill the last 2 snipers in the furthest tower.
Objective 2
Remain in the hills using your sniper rifle
Shoot the guard on patrol when he is between the alarm button and the roof.
Kill the guard at the second gatehouse
Now kill the guard by the truck in the lower compound.
Do this while the guard near the alarm is not looking.
In compound 2, shoot the guard on the far side and the soldiers in the tent.
In the third compound shoot the 2 guards near the walls, when they are out of sight.
Now run down to the base and enter the compound
Silently kill any remaining guards
Move up onto the balcony above the gate.
Objective 3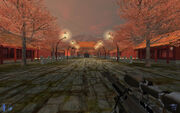 Move north along the balcony and climb onto the wall by the north guard tower.
Run along the wall until you are above the compound containing the objective.
Quickly jump down into the courtyard and sneak under the camera behind the crates
When the camera turns away, sneak into the security camera hut
Kill the guard inside with your knife and use the terminal to disable the cameras.
Objective 4
Exit the hut and turn right to go around the back of the hut
Make sure you stay to the east of the stone wall.
Go southwards to the hut containing the objective.
Enter the hut and realign the satellite dish.
Silently kill any guards who spot you
Objective 5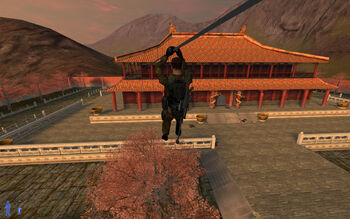 Use your map before you leave the hut.
When it is clear, crawl around to the pylon
Hack the lock and then climb the ladder
Now slide down the wire to the temple compound
Jump into the compound.
At the south-western corner of the temple, you should see some scaffolding,
Wait until the guards move away from the scaffolding then drop down off the wall,
Quickly climb the scaffolding and move round the back of the temple.
Pick the lock to enter the temple and...
---
[ M I S S I O N   C O M P L E T E ]
---
Ending